10.  Avoid a Longtail Boat trip around small Islands
Longtail boats are Krabi's ocean voyaging vessels tricked out with crackling car engines and long propeller shafts that plunge into the water.  To feel like a millionaire you must do some island-ing and observe some glorious beach-scapes.  Don't miss an opportune ride!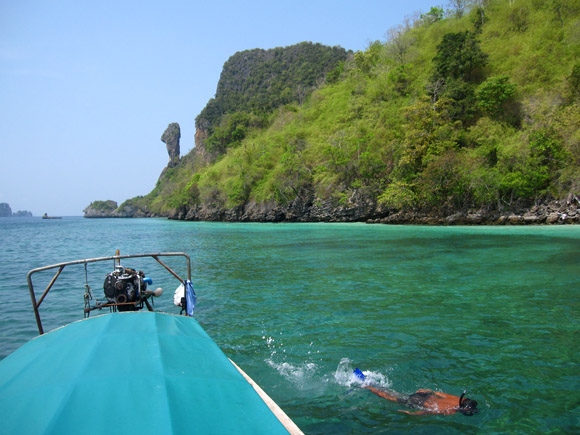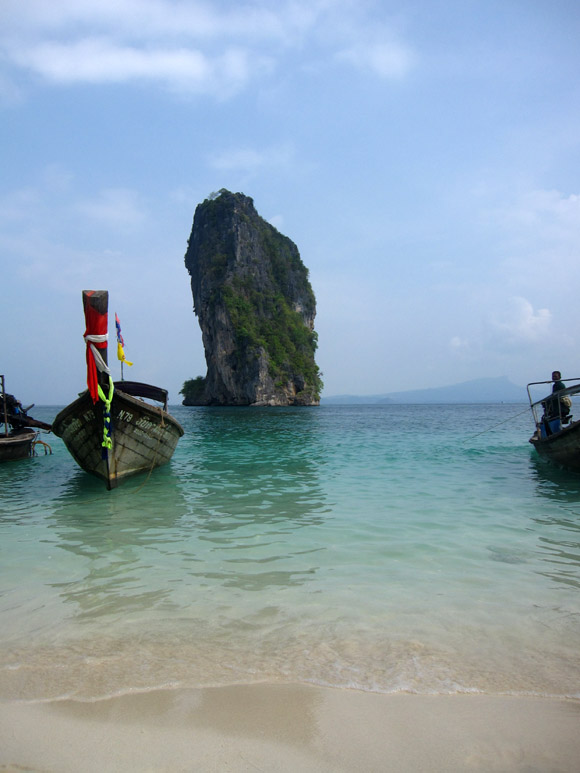 9.  Skip Wat Tham Seua  (Tiger Temple)
The Wat Tham Seua could be the most interesting temple I have been to in Thailand.  Before human invasion, the caves where temples are now located were an ideal place for tigers.  There are a few breathtaking hikes around the area including one to the top of the limestone cliff, walk to see the "big trees," and observing monks who reside in cave dwellings.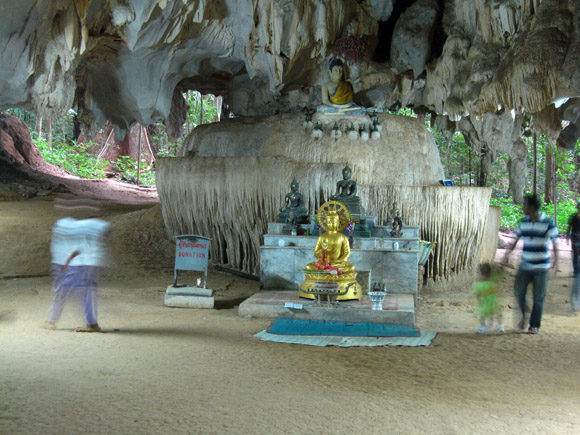 8.  Neglect a Krabi Style Seaside Thai Food Buffet
Across the street from Ao Nang beach are stalls that could be more teeming with seafood than the sea itself, the only difference is, these are swimming in oil! The simple joy of ordering the best Thai disheslike fried fish, som tam, squid, and larb, is a marvel that can't never get old.  There is also an outstanding selection of Southern Thai food classics like gang massaman among a host of others.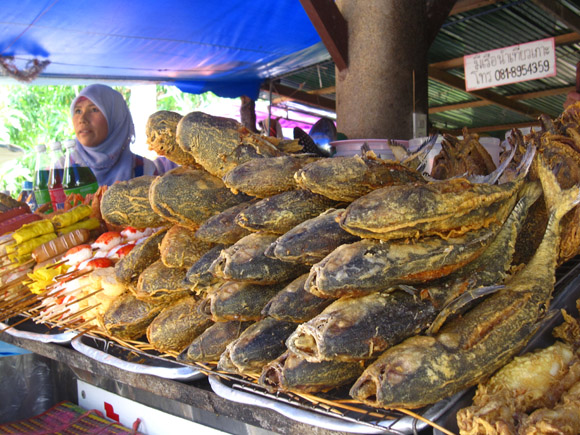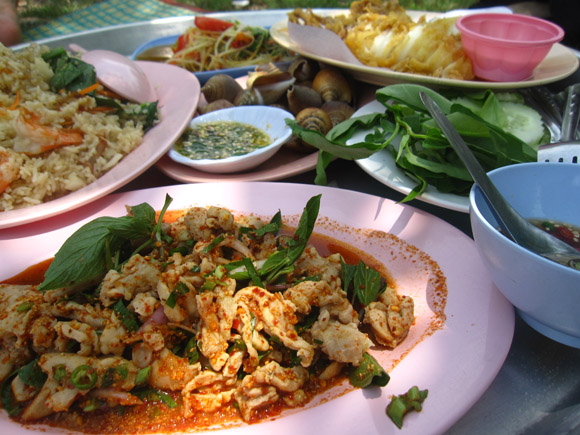 7.  Disregard the 5 am Krabi Market
The early am market in the middle of Krabi town is a wonderful place to purchase edible related items.  The seafood is lively and fresh, the cooked food is hastily being shuffled, and the dry food and spices are neatly arranged.
Get exclusive updates
Enter your email and I'll send you the best travel food content.
6.  Miss Railay Bay
The world famous, and rightfully so, Railay Bay, is a joyous place for relaxers and adventure enthusiasts alike.  The clear bay with the hovering limestone cliffs above, make the secluded beach a place for people to roast in the sunshine or climb around the cliffs.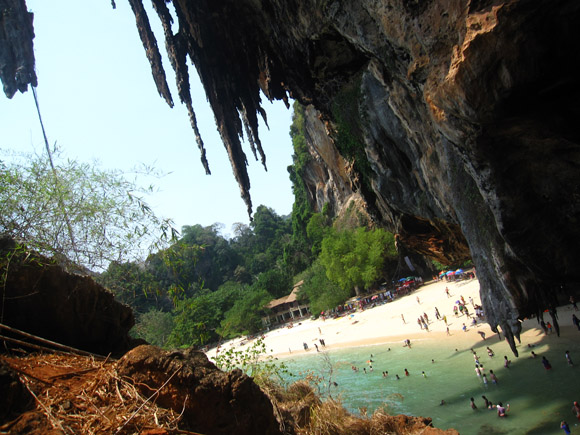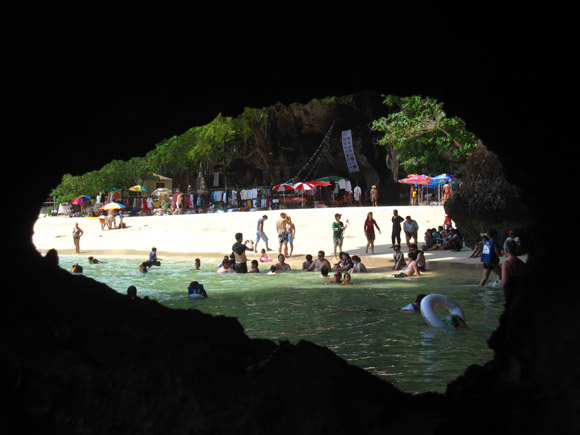 5.  Blow off a local experience with a monitor lizard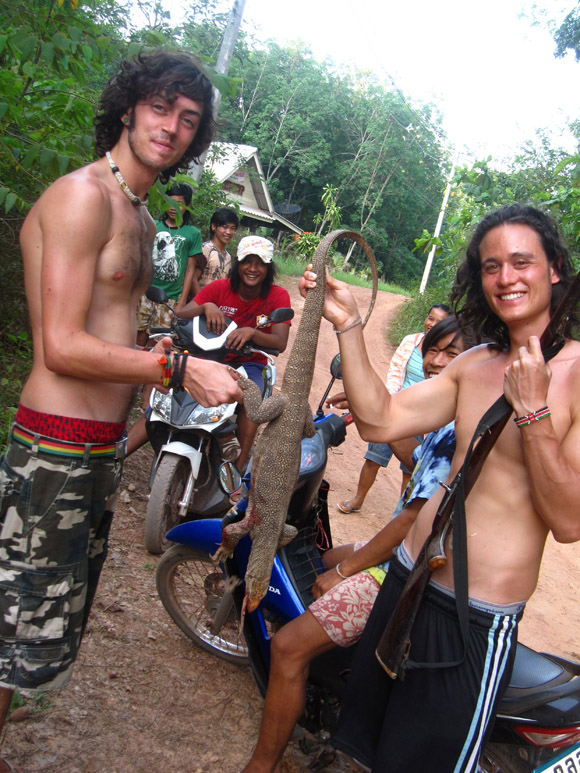 4.  Ignore a Krabi style sunset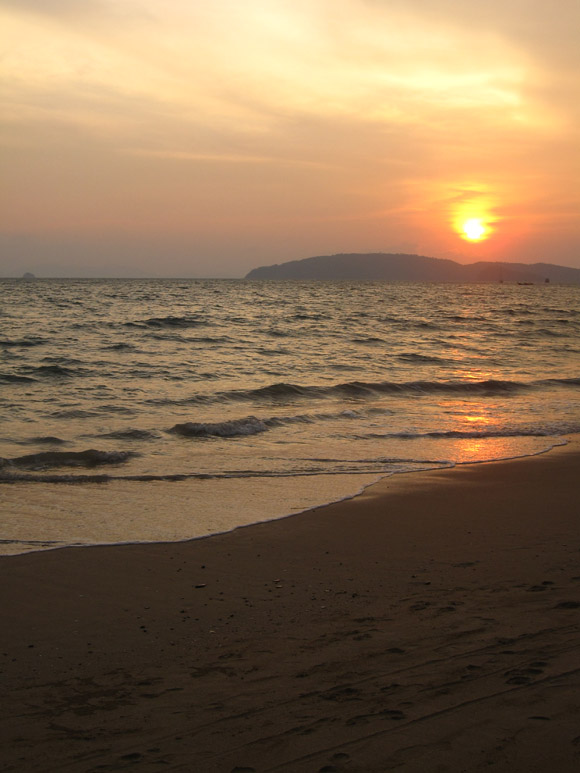 3.  Forget Suncreen
The sun in Krabi is utterly unforgiving.  It will roast victims alive and turn creatures into various forms of jerky.
2.  Eat McDonald's
1.  Chew on something called "Mahk" (low tone)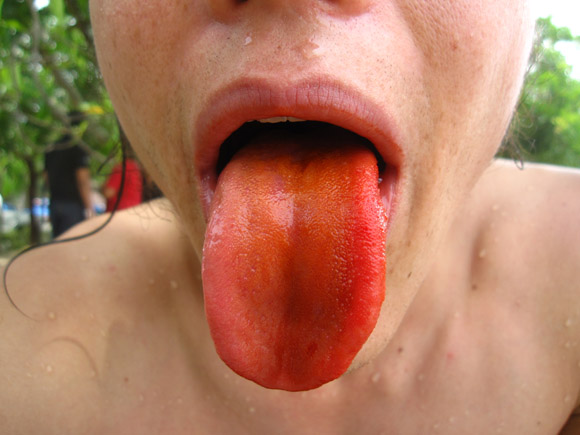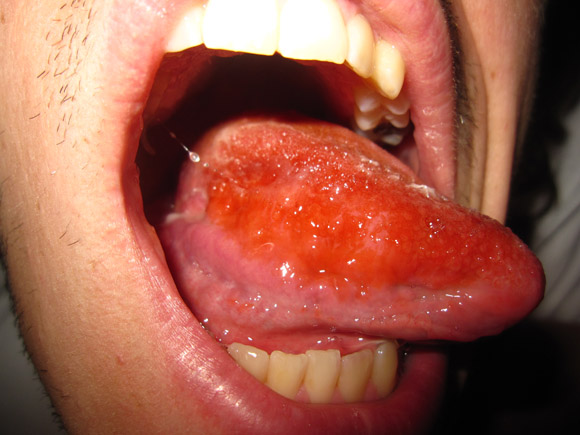 Mahk (in a low tone) single-handedly takes the crown for worst thing I've ever chewed in my life (and I've chewed a lot of freakishly weird foods!).  It looked like betel nut wrapped in a leaf which I chewed frequently in the mountains of the Philippines and in Northern Thailand.  However, it was actually an ember wrapped in a leaf that caused chemical mouth burns when chewed and felt like I repeatedly licked a course piece of sand paper.  The chemical mouth wounds then turned to inch long canker sores which disabled all mouth activities for at least a week.  My adventurous eating habits finally burned me…literally.  For the first few days I was on the verge of tears just drinking water, let alone trying to finish buffets!  Attempting to eat or drink anythings produced excruciating pain and I was finally truly devastated.  The only redeeming glory is that there are two sides to the mouth, one side was spared, and I discovered I could eat with my head parallel to the ground to avoid food contact with the disabled side of my mouth.  Don't ever play with the mahk!
Have an awesome time in Krabi, but whatever you do, NEVER ever attempt to eat maaaaaaahk!!!
-Migration Mark
Get exclusive updates
Enter your email and I'll send you the best travel food content.