It's really a hard decision to narrow down your meals from an entire year to a list of the 10 best.
But I love doing it – not so much for the actual list itself – but more for the chance to remember and reflect on the food, experiences, and people that you came across the entire year.
I'd encourage you to think through some of your top meals of 2017 as well.
In this blog post I'm going to share with you some of the best meals, travel food experiences, destinations, accommodation, and gear that I used in 2017.
Best Food – Top Meals of 2017
These are not in order of delicious, but just in order of time starting from the beginning of 2017 to the end.
1. Loong Riang & Pamalee
Jungle food, as it's known in Thai, is a genre of Thai cuisine that usually includes lots of herbs and wild vegetables, game meats, and it's typically very spicy. Loong Riang & Pamalee (ร้านลุงเรียง & ป้ามาลี) is a Thai jungle food restaurant in Chonburi that serves some of the best food I've had in Thailand.
2. Aling Sosing's Carinderia
For me, Aling Sosing's Carinderia is some of the top Filipino street food you can eat in Manila. You choose from an assortment of different prepared stews, and you don't want to miss their grilled pork belly.
3. Kobe beef and sushi
On a spur of the moment trip, thanks to The Hungry Tourist, we flew down to Phuket and specifically to the luxurious Sri Panwa resort to participate in an A5 Kobe beef and top end sushi popup with Wagyu Mafia and sushi chef Hiro Sato. The back to back meals were some of the most high quality food I've ever tasted.
4. Hummus and kebabs in Jerusalem
Eating in Jerusalem was one of the most fascinating experiences of the year, and that's because of the food and amazing people we met. Along with Rafram and David from the Hungry Tourist, we went to a small hole in the wall family run kebab shop where the owner made kebabs and hummus from scratch.
5. Cretan mountain meal
It was about an hour drive from Chania town, but every curvy turn was worth the effort to make it to a restaurant called Ντουνιάς. Here the owner cooks traditional Cretan food the traditional way. His passion, love and care, and his farm to table approach is what made his food so good.
6. Mandi in Dubai
Mandi is originally Yemeni dish of rice topped with meat that's traditionally cooked in an underground oven until it's fall apart tender. When I was in Dubai, along with my friend Peyman, we went to Al Marhabani Restaurant, and the lamb slid off the bone.
7. Ayam taliwang in Lombok
I'm going to say something big… ayam taliwang is the best grilled chicken in the world. Well, that is so far for me. Ayam taliwang is a style of spicy grilled chicken originating from the island of Lombok in Indonesia. Eating ayam taliwang is a life-changing grilled chicken experience.
8. Nakahara Yakiniku
Yakiniku is the Japanese style of grilled meat and at Nakahara they do about as good as possible. On the best of Tokyo food tour with The Hungry Tourist, we had an outstanding meal here, finishing off with a wagyu cutlet sandwich.
9. Jay Fai – Michelin Star Street Food
Jay Fai is a Thai street food restaurant in Bangkok that I've wanted to go for years, but somehow it never worked out. Finally Ying and I went, and it was just a few weeks before she won a Michelin Star – the first and only Thai street food restaurant to achieve it. Her food is expensive, but the quality and portion size is mind blowing.
10. Bai Chinese ethnic feast
Final main trip of 2017 was to Yunnan province, China. The food was outstanding, and Yunnan is known for its diversity of ethnic groups. The best meal I ate during that trip was an ethnic Bai Chinese feast, that included egg plant salad, raw pork, and an incredible one of a kind pine needle salad.
Top Travel Experiences
These are travel experiences, but yes, you'll notice that my top travel experiences also have to do with food… that's probably because most of what we do revolves around eating of course!
Crab feast in Cambodia
During our trip to Phnom Penh, Cambodia, one day we took a day trip to Kep, a city on the coast known for its seafood, especially crab. The market is spectacular – you arrive to the smell of roasting seafood and fish, and all along the oceanfront there are baskets of live crabs that you rummage through and purchase. Once you have crabs, you can hire someone right at the market to cook them right there.
Royal food in Bali
When in Bali, Indonesia, through a series of contacts I was able to meet up with Andre. He invited us to a family gathering at a Royal Balinese complex where I had the honor to watch an impressive Balinese local feast being prepared the traditional way.
After the food was prepared, the chef (who was one of the most skilled chefs I've seen), served the food the Royal Balinese way. It's a memory I'll never forget.
Tsukiji auction and sushi in Tokyo
Again on the best of Tokyo food tour with The Hungry Tourist, one of the highlights for me was having a chance to tour the legendary Tsukiji fish market auction and get a first hand view of the best tuna and seafood in the world.
After visiting the market, we had a chance to eat a high-end sushi meal, which was absolutely life-changing. The art, care, and craft of making sushi from start to finish will blow you away.
Muslim village in Yunnan
One of the final trips my family and I took in 2017 was a quick impromptu trip to Yunnan, China. With the help of Frank and Luxi from Zouba Tours, we were able to visit the small Muslim village of Donglianhua (东莲花) Village.
There's a local family who owns a gorgeous Chinese courtyard, and the owner is one of the greatest cooks ever. She prepared Yunnanese Muslim noodles, and a unique local beef and chili oil salad that is a dish worth traveling around the world to eat.
Top Travel Destinations
Here are a few of the destinations that really stood out to me, for a combination of natural beauty, culture, and food.
Sichon and Khanom, Thailand
At the beginning of 2017, we took a road trip through Nakhon Si Thammarat, a province in Southern Thailand. Sichon and Khanom are lesser visited coastal areas, teeming with coconut trees, quiet beaches, fishing villages, and delicious Thai food.
Munich, Germany
I visited Germany for the first time, and I was surprised how much I liked Munich – especially how organized the city is, and the beautiful public spaces, architecture and parks. Evening walks in the summer in Munich are spectacular.
Jerusalem
The city of Jerusalem is no doubt one of the most fascinating and historically important cities in the world. I was overwhelmed to finally have a chance to visit. Walking the streets of ancient Jerusalem, eating, and meeting locals, was something I will never forget.
Crete, Greece
From Athens, we caught a flight to Crete, which is a huge island in the Mediterranean. The land, from the sea to the mountains, is gorgeous. I wish I would have had more time to explore the island, but the brief introduction amazed me.
Lombok, Indonesia
Lombok is the island in Indonesia next to Bali, but the culture and food is totally different. What I loved maybe most about Lombok is that their food is known for being spicy, and it is. The food is amazing!
Favorite airline
ANA – From Bangkok to Tokyo we caught a non-stop flight with ANA (All Nippon Airways). Service was excellent, space and design seemed better than most economy cabins I've been on, and the food was of Japanese quality.
Favorite accommodation
Before having a baby, my wife and I used Airbnb occasionally. But this year, traveling with a baby we started renting houses and apartments on Airbnb for almost every trip – the extra space is great, and I also really enjoy living in a local neighborhood when I travel.
I'm not affiliated with Airbnb, but I use it frequently and recommend it. If you use this link to try it out, you'll get $34 off your first booking.
Rice paddy villa in Bali
One of the most memorable places we stayed this year was at a rice paddy villa in Bali that I booked on Airbnb. It was open air, surrounded by rice paddies and lush greenery, with a private swimming pool. Only problem was that the internet was pretty bad.
Japanese Ryokan in Hakone
A ryokan is a Japanese inn, often with an onsen bathing facility. I had always wanted to experience this unique Japanese style of relaxing, with a combination of natural beauty and simplicity, hot springs, and delicious clean food. Ying and I took the train from Tokyo to Hakone where we stayed at Yoshiike Ryokan.
I booked the ryokan on Booking.com, another website I use frequently to book accommodation when I travel.
Favorite gear
Lumix GH5 – I've been filming with a Panasonic Lumix camera for a few years now. But in 2017 the LUMIX GH5 was finally released, and I was excited for the upgrade. Apart from the auto-focus which can be a little slow, I think it's one of the best vlogging cameras. I primarily use it with the Lumix Leica 8 – 18 mm.
DJI Mavic Pro – For a long time I didn't want to get into drones – I knew it would be so much of an extra hassle. I finally got a DJI Mavic Pro right before visiting Bali. I have to tell you I was right – traveling and incorporating drone footage in a vlog is a hassle – however, it's so cool and now I'm so addicted to flying it – I never knew it would be so fun! I don't use it in all videos, but if it's safe to fly and I have the time, I plan to include drone footage.
Huawei P10 – When I needed a new phone this year I was enticed by the Huawei P10 for its Leica camera. I've really overall enjoyed the phone. You can take great photos and videos, and the price is right.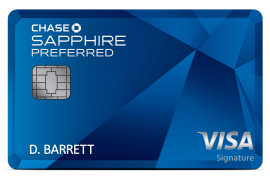 Favorite banks
One of the questions I get asked frequently is how do you deal with money when you travel and what banks do you use. Sorry this is probably most relevant to US citizens, but here are the bank cards I use.
Charles Schwab – Rather than travel with USD cash, I typically draw money from a local ATM in each country I travel to. Charles Schwab is fantastic because you get re-reimbursed each month for international ATM withdrawal fees. If you're an American citizen it's one of the best accounts to have if you travel.
Chase Sapphire Preferred – I've been pretty happy with this Chase travel credit card. There's a pretty large points bonus when you sign up and reach the first goal (I signed up right as I needed to buy a bunch of flights to ensure it was worth it), and there's no foreign transaction fees. This is the only credit card I have and I've been happy with it.
Transferwise – Occasionally when I've needed to send money, like for instance from a US bank account to a foreign bank account, I've used Transferwise. Overall, pretty happy with their service and the fees are minimal compared to other similar services.
Conclusion
That wraps up this Best of 2017 year in review! What was your favorite meal of 2017?
I'm extremely grateful for another year of delicious food, experiences, and for the huge privilege it is to be able to eat and share experiences with you.
Finally, I want to take this opportunity to wish you a Happy New Year, and thank you very much for your incredible support!
NOTE: Some of the links in this blog post are affiliate links. But I've only recommended things that I personally use and recommend.
Get exclusive updates
Enter your email and I'll send you the best travel food content.