This is Part I of a 2 part series of a wondrous hike through the gorgeous 2000 year old paradise rice terraces of Mayoyao where one is not just a tourist but a family friend to the magnificent rising amphitheater of Batad, in the Ifugao province of the Philippines.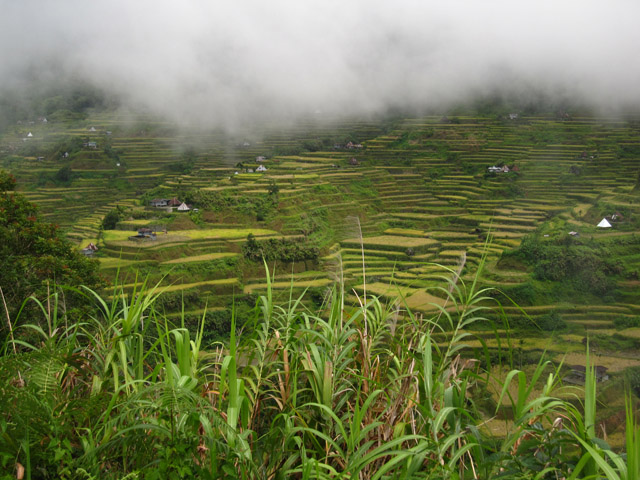 I sloppily released a mouthful of bright red beetle juice saliva onto the ground as I struggled to keep my balance on the mud bogged trail.
"In Ifugao, American country music is very popular," said my guide Efren.  "At a cafe in Phoenix," was emitted from his cell phone speaker by a random country singer.
I chuckled as I told Efren,
"Phoenix is where I am from,"
and we both laughed pretty hard.  Our location in the Philippines was somewhere between the town of Mayoyao and the village of Magulon where the conditions, atmosphere, and culture was close to opposite of that in Phoenix, Arizona.
Get exclusive updates
Enter your email and I'll send you the best travel food content.
"How many turns do we have to make to get to the next village?" Efren asked me.
"I have no idea," I replied as we continued to walk on what was becoming a rather monotonous trail with turns and bends around mountains, landslides, and streams.
"Only two turns," he said, "left and right." We laughed again enjoying ourselves amidst our sweat drenched bodies.
The day before, a guide had asked me if I wanted to hike through some remote villages surrounded by rice terraces and then cross a mountain saddle where virtually no tourists or even locals venture.  The idea intrigued me and it was now 8 am, we had been hiking for a couple hours en route to Magulon.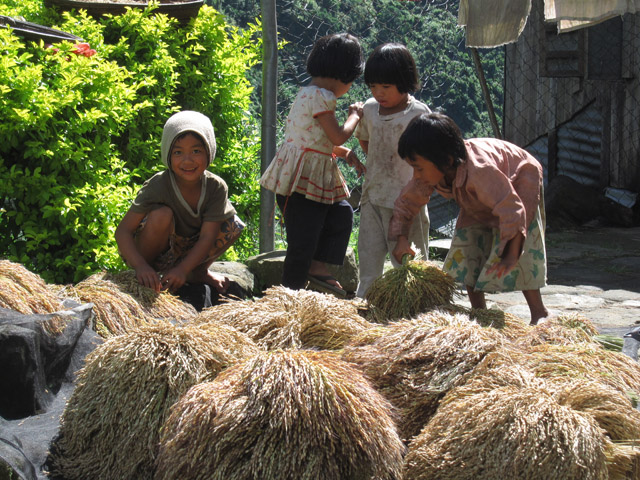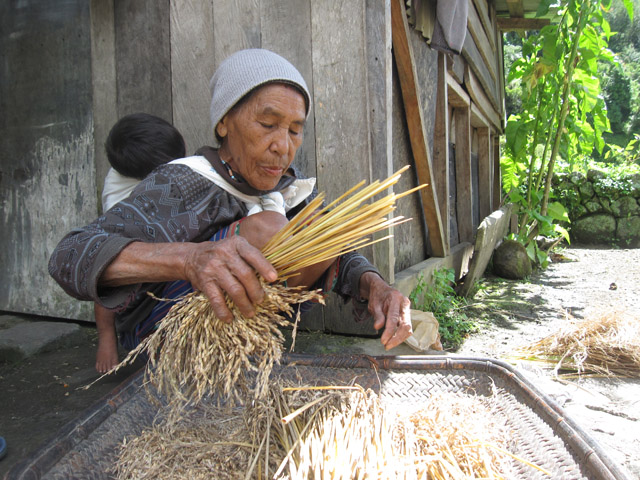 On the trail, I passed a few old ladies with heavy loads slowly carrying their produce to Mayoyao and I saw men in the most gnarly positions pinpointing where it was that there was a block of water flow in the irrigation system, hindering the rice terraces.  Along the hike, I saw locals living life, doing things they needed to do to survive and provide for themselves and their families.
Around mid day we reached the village of Magulon, briefly mingling with excited local children and visiting the village school along the way.  I took a rest at the home of Benni (who would be my new guide).  I welcomed into my belly some local grown rice mixed with green beans from the garden, as some much needed calories.
About an hour break and with two chickens I involuntarily purchased in Magulon (for the glorious thought of eating), we set off towards the next village of Patyay.
Part II soon to come!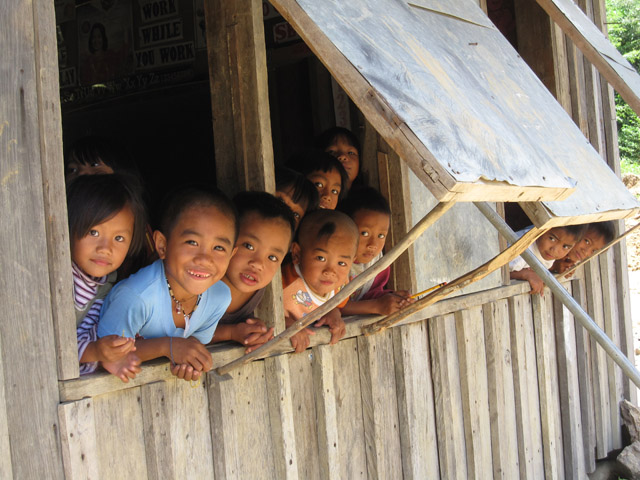 -Migration Mark
Get exclusive updates
Enter your email and I'll send you the best travel food content.