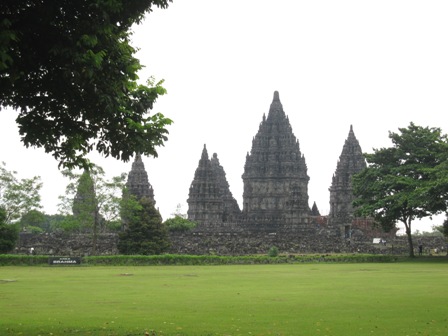 The Temple Compound of Prambadan in Java, Indonesia is an architectural wonder, an amazing historical sight, a picturesque Hindu and Buddhist display, and rightfully a Unesco World Heritage site.  It is classified as one of the most beautiful temples in the world by Hyd-Masti.
It was originally built in the 10th century.  Since then it has been destroyed and deteriorated and rebuilt and renovated.  Most recently damage to the temple was due to an earthquake in Java in 2006.  The main temple complexes are being renovated and are prohibited from entering due to safety concerns.  Nevertheless, the spectacle was truly sensational from from viewing the outside.
There are three zones or three squares making up the Prambanan complex.  The outer square is a large stone fence surrounding the complex, most of it has been destroyed.  The middle square zone at one point consisted of 224 small individual shrines surrounding the entire square but much of it has been harmed.  The inner square is the most important and holiest part of the complex, housing the central temples.
There are three main temples in the inner square dedicated to the trinity of Hindu gods including Shiva, Vishnu, and Brahma.  The middle temple dedicated to Shiva also known as the Rorojonggrang is the largest at 47 meters in height.  It displays the relief of Ramayana.
Get exclusive updates
Enter your email and I'll send you the best travel food content.
Just 17 kilometers from Yogyakarta and one can be surrounded by an amazing display of a Hindu temple complex built over 1100 years ago.  This site is not to be missed.
There are numerous tour companies offering package deals for transportation and entrance to view the complex.  They are easily and efficiently arranged from Yogyakarta's main tourist center of Sosrowijayan.  One can also easily  get there by scooter, either renting or finding a friend with a motorized vehicle.  Whatever mode of transport, Prambanan is definitely worth a visit.  Don't miss it.
Borobudur temple is also in the same area as Prambanan.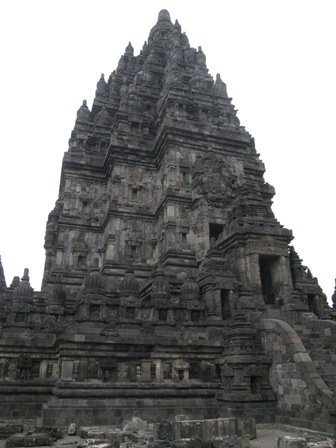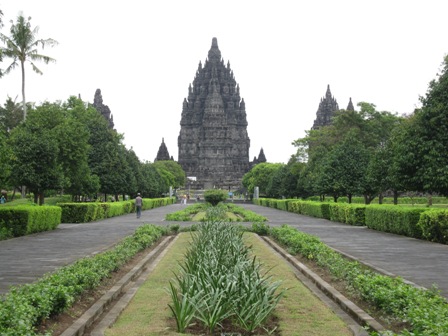 Get exclusive updates
Enter your email and I'll send you the best travel food content.