The jaunt from Batad to Mayoyao took nearly eight hours and included hiking, walking down completely barren mud roads, keeping my footing while crawling over fresh landslides, swinging back and forth on creeping jeeps, and clenching on to highly unstable homemade vehicular devices.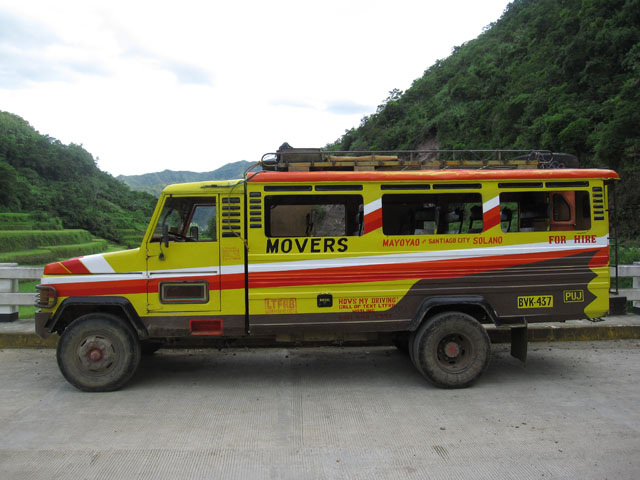 "In Mayoyao you are not just a tourist, but a family friend,"
said Efren, my guide.  "Let's go and register at the town (village) municipality."  I arrived to see 3 or 4 cops drinking coffee sprawled out in the office, elevated feet, and chuckling amongst themselves.  They sprang to their feet putting on serious faces, and looking for a notebook, welcomed me to Mayoyao town proper.  After about 5 minutes of searching for what I assume was the "tourism registration book (I don't think it really existed)", they finally found a blank piece of paper and had me write my name on it.
"How many tourists come to Mayoyao," I asked politely.  "Nut so manny," they sheepishly replied.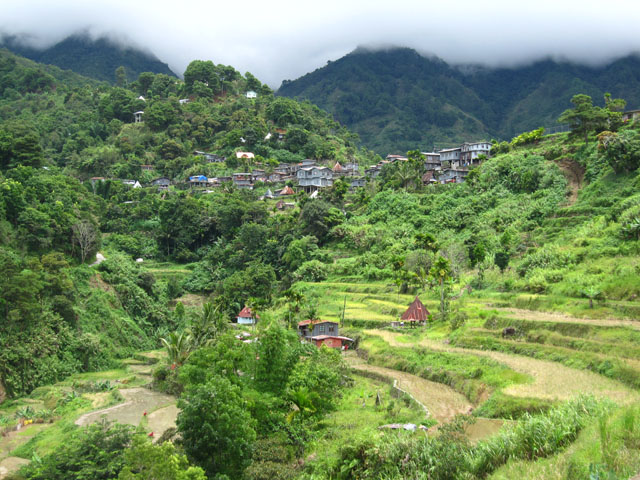 Get exclusive updates
Enter your email and I'll send you the best travel food content.
I was happy to be the only tourist in Mayoyao, the rice terraces were astounding, stretching through the entirety of a valley, from the bottom to the top. The Batad rice terraces was one village correlating with its set of rice terraces.  In Mayoyao the terraces are a continuation of "rice terrace sprawl" with differing villages (known as a barangay) on each ridge or hill.  If Batad is New York City, Mayoyao would surely be Los Angeles as a spread out mega-rice-opolis.  The size and sheer stretch of Mayoyao and what they call the undiscovered "paradise terraces" is stupefying.
I rested my head at the only lodge in town known as "Milcah."  To myself for 200 Pesos (USD 4) I had an entire house, 4 or 5 rooms, two bathrooms, a dining room, and a living room.  Though it is the only place to stay, it is a great place to stay.  The owner encouraged me to invite my friends and call her ahead of time to prepare the lodge for the visitors. (If you are interested give Ruth Benigno  a buzz at 09058331053 and let her know to prepare the house for you.)
If the weather cooperates, the Paradise terraces of Mayoyao will surely make you stagger.  In the morning my guide and I hiked to a viewpoint where we could see the framework of rice terraces flawlessly adapting into the natural environment in a beautiful harmony.  A symphony of the "hallelujah chorus" erupted in my head as I gazed back and forth on the horizon, staring glossy eyed as clouds precariously floated about.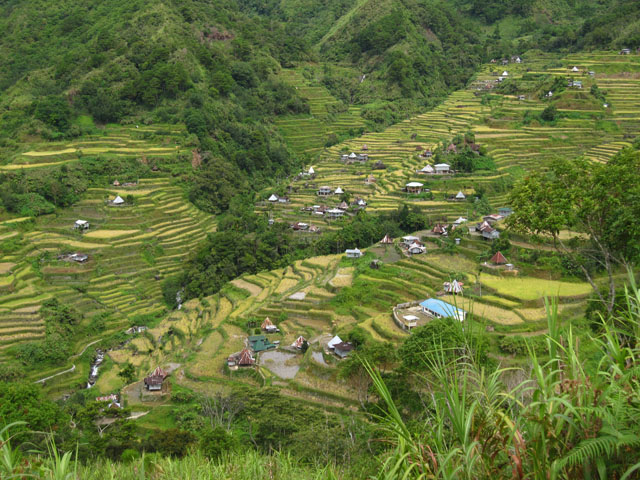 From the top viewpoint we hiked down into the depths of the terraces where we went from home to home, finally breaking at Efren's grandmothers house.  We hung out, chatting with the grandmother while sampling the home brewed rice wine.  Something I had already known from being Immersed in Payatas and having valuable adventures in Bicol was the warm hospitality of Filipinos towards strangers.  The grandma seemed to love me and she couldn't understand a word out of my mouth.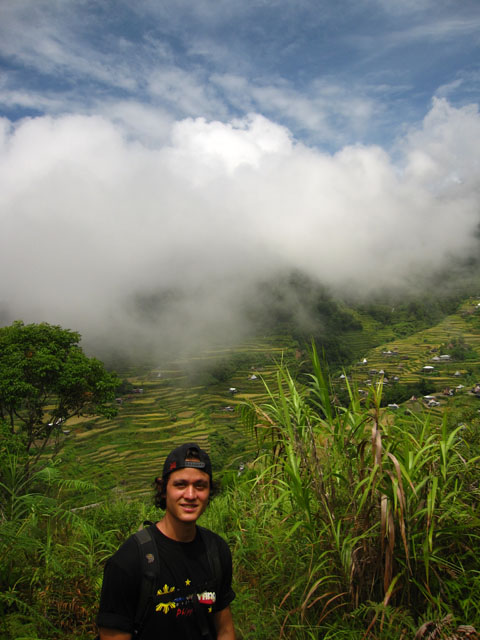 I reflected back at the first quote Efren had told me, "not just a tourist, but a family friend." The villages and rice terraces are set up in a fashion where the main paths lead from home to home, making it impossible to avoid a house when touring or going from one place to another.  It is alright to take a break, siesta, or just hang out and rest outside of anyone's home (which everyone does).  This lifestyle has created a people full of warmth and a close knit community.  It is easy to interact with friendly locals who are mutually just as curious as you are about everything.  It really is true that in Mayoyao, but really all over the Philippines, you are a "family friend."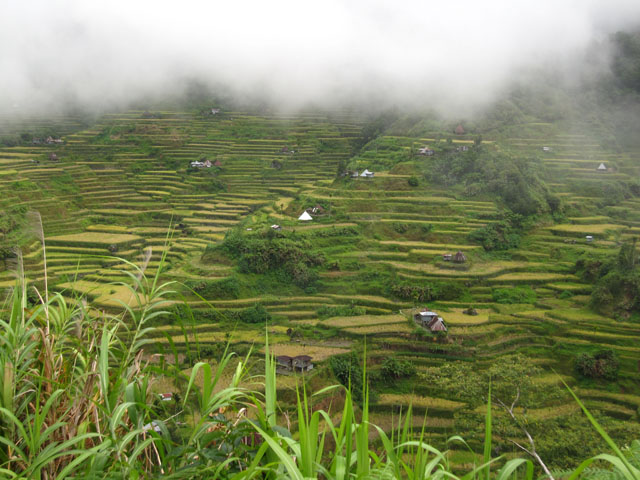 -Migration Mark
Also Check Out
Get exclusive updates
Enter your email and I'll send you the best travel food content.