There is tourism galore in Bangkok, Thailand, but there are plenty of activities to do that are off the beaten track of the extremely worn touristic routes.
A friend of mine, Dwight Turner founder of In Search of Sanuk, promotes worthwhile humanitarian causes in and around Bangkok.  Ali Pepler and I had the privilege of accompanying Dwight on some of  the projects he promotes.
We started off touring and learning about the Bangkok Refugee Center.  Thailand does not officially recognize refugees and therefore refugees and asylum seekers are in jeopardy of status in Thailand.
Bangkok Refugee Center provides a few important services to assist refugees and asylum seekers.  An educational learning center, a small medical clinic, various social services, legal assistance, and vocational training, are all services happening at the center.  In addition there is a small restaurant and barber shop run by refugees in order to raise funds.
Get exclusive updates
Enter your email and I'll send you the best travel food content.
We then traveled to the outskirts of Bangkok to Baan Bang Kae 2 (check out Bang-CARE Cheers the Elderly), an old folks home.  We volunteered to help the elderly at the home by celebrating the Songkran Festival or Thai New Years celebration.  We handed out backscratchers, cakes, and flowers, as well as helped sprinkle water on hands (which is the traditional custom during Songkran).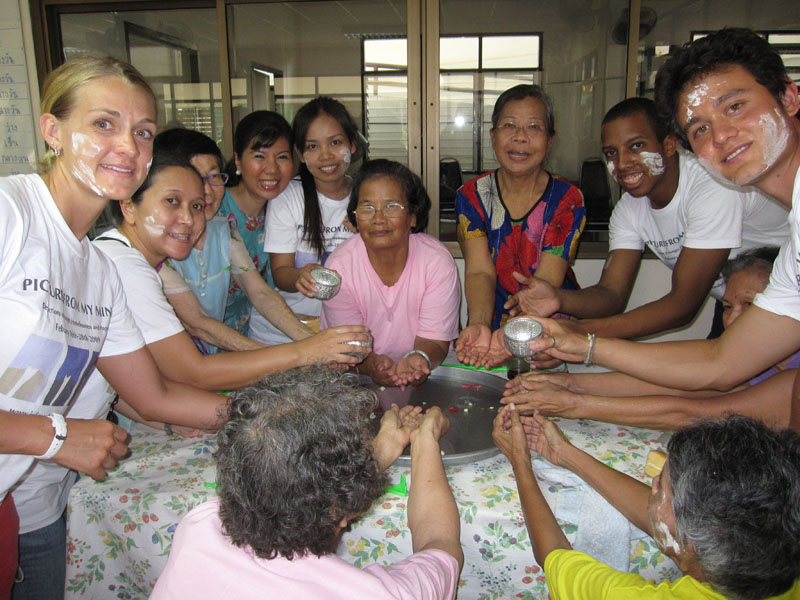 There are many things to do in Thailand and around the world that are against the tourist norms.  Volunteering and learning more about humanitarian projects is not only helpful to others, but also opens opportunities, connections, and a place to learn more about other people and cultures.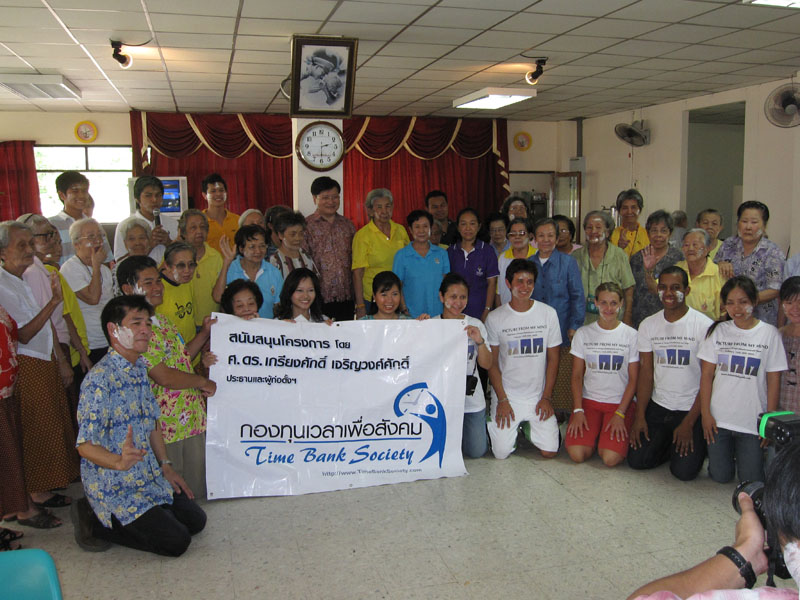 As we left the old folks center, the owner thanked us for coming and expressed his gratitude, "young foreigners don't usually help out at off the map places like this, Thank you very much!"
Little things make a difference.
Get exclusive updates
Enter your email and I'll send you the best travel food content.