I had been eying, smelling, hearing, and came close to touching, but still had not officially tasted the famous Dampa seafood extravaganza in Manila, the Philippines.
Dave Damron from Life Excursion (check out his site) donated a small monetary fund which translated directly into getting dirty in some Dampa, also known as engorgement.
Eating seafood dampa was one of my favorite meals in Manila.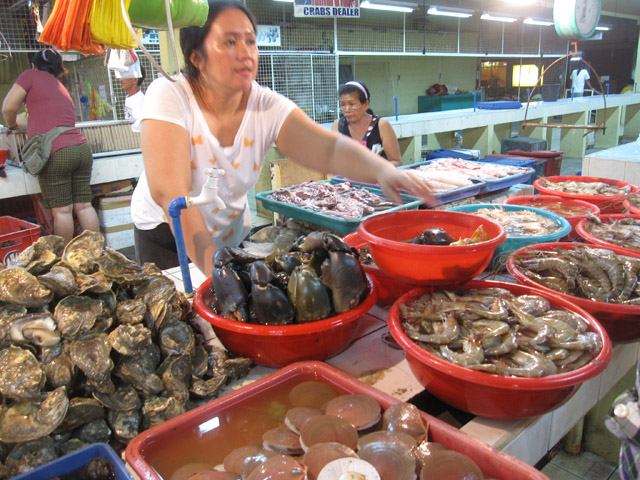 Dampa is a wet market full of all living and dead great tasting things from the sea.  Stalls at the market are piled high with an abundance of ultra fresh, squirming goodness.
I went to the Macapagal Blvd. Dampa market near the bay which had an impressive amount of restaurants set up right around.  Anton from Our Awesome Planet has more information on the "Perfect Dampa."
Get exclusive updates
Enter your email and I'll send you the best travel food content.
At Dampa, seafood can be purchased, immediately cooked, and lives can be changed forever.
The normal procedure as I appropriately discovered is to first choose a restaurant.  A waiter will escort you to the market, you will purchase various kilograms of your fresh seafood smorgasbord of choice, and then carry the bags back to the restaurant.
As with almost all quality meals, one is then faced with a dreadful but glorious dilemma, "what style, method, or flavor of cooking should be utilized?"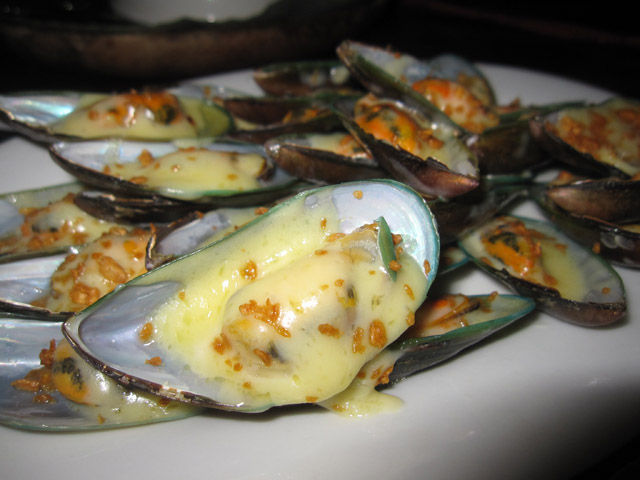 For the fish we choose steamed with soy sauce, sesame oil and onions.
The prawns were cooked in an artful coconut blended curry and the mussels were cooked with an abundance of rich cheese and garlic.  The crab was my oral highlight, cooked supremely in a heavenly chili sauce with assorted vegetables.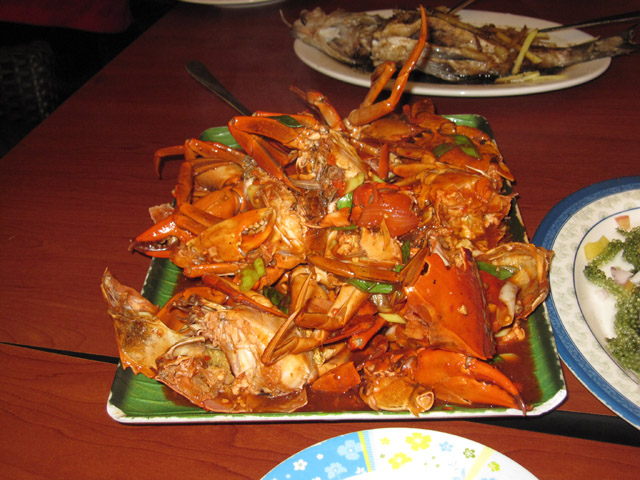 When I ate Dampa, I reserved my mouth 100% for the food, not to waste a single breath on conversation. My biggest mistake of the evening was wearing denim jeans with a belt, leaving my stomach with little expansion and forcing me to unbutton.
Getting dirty in Dampa was truly sensational.  In the middle of the meal, I felt my heart beat rapidly and the sweat from my brow began to water-flow.
At the end of the meal I felt like I had run a marathon or completed a steeplechase, overcoming all hurdles and obstacles to perfection (crab shell, prawn skin etc.).  For the effort, I still think there should be some sort of medal for getting dirty in Dampa.
I hope you too can get dirty in some dampa soon.
Get exclusive updates
Enter your email and I'll send you the best travel food content.