International Volunteering can be an extremely valuable way to travel, make quality friends, learn about a new place and culture, and come away with unparalleled experiences.  Some of my most interesting stories and adventures have been the result of a few spontaneous voluntours I have gotten into.
In the Philippines I had some incredible times volunteering with an organization called Gawad Kalinga.  I helped a family do a little bit of construction in Payatas, checked out a few house building projects, and talked to many caring locals.  The local's I met were eager to tell me stories, share their culinary delicacies (another reason I travel), and show me an unfamiliar to tourists side of the Philippines.  In Iriga City I was visiting a local community and somehow the local tourism authority heard a white person was in town and came to scoop me up and interview me like a celebrity (I kept playing the part).  Soon I was sipping cafe with the ministry of tourism, but in reality, I had no idea what I was doing or where I was.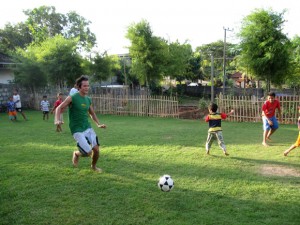 While perspiring our way down a random road in Bali, Dwight Turner and I, walked past a sign that said Life House Children's Home.  We looked at each other and said, "hey, let's just step in and say hello to the kids, instead of continuing on to the beach," which was our original plan.  Next we found ourselves at the fish market buying kilos of fresh fish with the Orphanage Dad that turned into an exciting and delicious meal for the entire orphanage.  We also spent time playing football, telling stories, and goofing around with the 20 or so kids.  In Bangkok, Dwight heads-up In Search of Sanuk, and organization dedicated to having fun while helping others!
Even though I'm just an average person who usually just wanders around a random place, I've had these and many more awesome adventures by spontaneously bumping into situations where help could be used.
Get exclusive updates
Enter your email and I'll send you the best travel food content.
No matter what your interest, skill, or hobby, there is an opportunity for you to be utilized as a willing  volunteer.  If you are a medical doctor, a construction worker, a day laborer, an artist, a joker, or simply an English speaker, you can find your niche.  That being said, volunteer placement and reality can be a daunting task and you might find yourself wading through a bunch of irrelevant information or programs that charge hefty fees.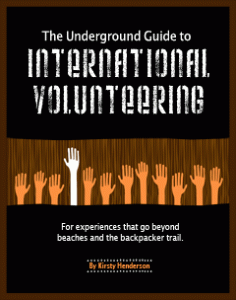 That is where The Underground Guide to International Volunteering e-guide by Kristy Henderson comes into play, providing valuable resources to make volunteering a reality.  Kristy has been a traveling volunteer with various organizations for many years and she specializes in volunteering with organizations that don't charge an arm and a leg for their services.  She has experienced a diverse range of volunteer programs, conducted acute research, and formulated this valuable resource.
Is volunteering right for you? Should I pay to volunteer? Is it possible to volunteer for free? What do I do next to start volunteering?  Kristy covers all these topics as well as thinking through a number of variables that you might not consider without prior experience.
There are two main things that strike me as being extremely useful in this e-guide.  First, it covers places to volunteer and gives advice on how to volunteer for FREE or just paying minimum personal living costs.  Next, it provides credible information by exposing honest thoughts and interviews from fellow volunteers in a diverse range of fields.  People that have participated in organized pay to volunteer programs, people who have chased natural disasters, people who have taught English, and others who have done random jobs, all express some of their honest opinions.
Figuring out the right organization to volunteer with can be a stressful task when making plans from an outside country and this guide is a great help.  If you are curious about international volunteering or want to get involved, The Underground Guide to International Volunteering is surely worthwhile.  In an effort to raise $10,000 for Hands on Disaster Relief, Kristy is selling her e-guide for $14.  If you want great advice for international volunteering and possibilities that exist, get a copy of the guide here.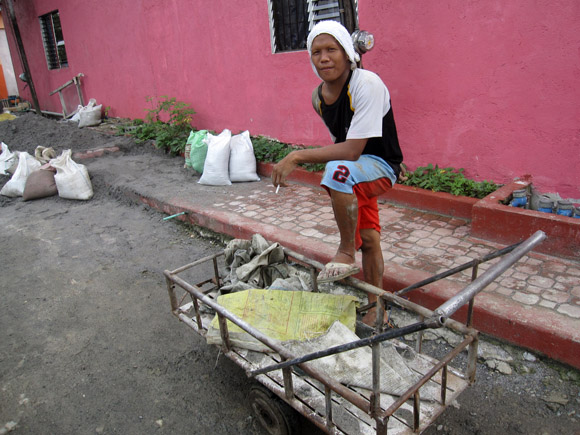 With only positive and building experiences and awesome times I've had, volunteering is an awesome thing to consider, even if it's just for a day or two or for a month or extended period of time!
-Migration Mark
Get exclusive updates
Enter your email and I'll send you the best travel food content.