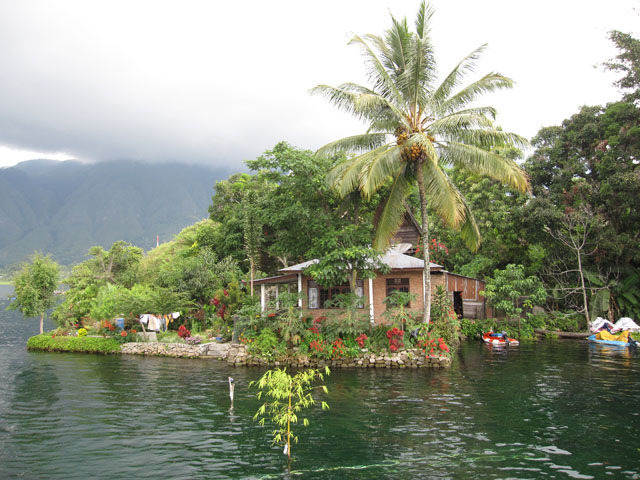 When 2009 rolled in, I had just returned to the the United States from Patagonia to attend my sisters wedding in Phoenix, Arizona.
It was in February 2009 under the influence of a carne asada burrito that I decided it was time to record my migrationology travels in the form of online documentation.
Get exclusive updates
Enter your email and I'll send you the best travel food content.
I knew next to nothing about the web world, (twitter was literally just the sound of a bird to me).  Utilizing gallons of my parents coffee and my addiction to yerba mate from Argentina, along with free internet, I gave birth to Migrationology.
1. United States
Flew to Honolulu, Hawaii, along with buddy David Damron from Life Excursion for a few weeks to visit relatives, do nothing on beaches, and never resist copious amounts of food.
Lopsidedly balanced Waiola Shave Ice and extremely fried Mitsu Ken Garlic Chicken with hikes to Koko Head Crater and Makapu'u Lighthouse.
2. Malaysia
Treated myself to my debut fish spa massage which left me giggling like a 10 year old.
Enjoyed the Northern island of Langkawi.
Had my first enlightening experience with the King Of Fruits while I tackled the Durian buffet.
3. Indonesia
Came face to face with orangutan's in Bukit Lawang, Sumatra.
Experienced ultimate peaceful relaxing on the shores of volcanic Lake Toba in Sumatra.
Climbed to the top of the deadly Mount Merapi Volcano on the island of Java, near Yogyakarta.
Marveled at the impressive Hindu Prambanan Temple and Buddhist Borobudur Temple near Yogyakarta.
Visited the Bali House of Life orphanage near Bali Cliff where we played games and football all day.
Learned how to successfully drive a car in Indonesia.
4. Singapore
Aimlessly walked around and glamoured at the cleanliness and neatness of the manicured gardens and cityscapes.
Couldn't resist the Golden Mile food center or partaking of the famous chili crab and Singapore chicken rice.
5. Philippines
Became a millionaire for the price of $35.32 on the island of Palawan while sitting on private beaches and eating entire crabs by the mouthful.
In Manila I was able to feast on fetus (balut) and 1 day old chickens that KFC can't compare to.
Volunteered with Gawad Kalinga to build houses with hope and heard powerful stories from people like Tita Silver while being immersed in Payatas.
Hiked the most incredible rice terrace scenery from the Mayoyao Paradise rice terraces to the 2000 year old rice terraces of Batad with 116 levels.
Couldn't believe I was in South East Asia while spending time in the glorious evergreens and caves of astonishing Sagada.
6. Thailand
Thailand is where booty shaking in Bangkok and ghostride the tuk tuk with Thrilling Heroics and In Search of Sanuk emerged.
Hung out with In Search of Sanuk by way of expending energy with awesome kids and celebrating with elderly folks.  Little things make a difference when you relate and talk to others.
The annual vegetarian festival in Bangkok proved to be much more delicious than it sounded at the time.
Taught English at kids camps around Thailand and learned how to become an instant celebrity and get a little pay in the process.
Celebrated Christmas in Bangkok with the company of wonderful friends and unbeatable Thai food.
7. Laos
Learned how to make a Thailand visa run to Vientiane Laos.
Hung out in the colonial French quaint town of Luang Prabang, relaxed by the river, read books, and shopped for the first time ever for souvenirs.
Spent 2 delightful days relaxing on a slow boat while boating the Mekong River.
8. Hong Kong
Observed the most concrete structures I have seen in my life while spending 3 days in Hong Kong.
Made conclusions about late night dim sum in Hong Kong while successfully attempting to eat unhealthy amounts of my favorite dumplings at Lin Heung Dim Sum restaurant.
9. Cambodia
Gawked at the amazing temples of Angkor Wat in Seam Reap (still gawking).
Ushered in 2010 to the local countdown in Phnom Penh with fireworks and Khmer dancing and songs.
Get exclusive updates
Enter your email and I'll send you the best travel food content.