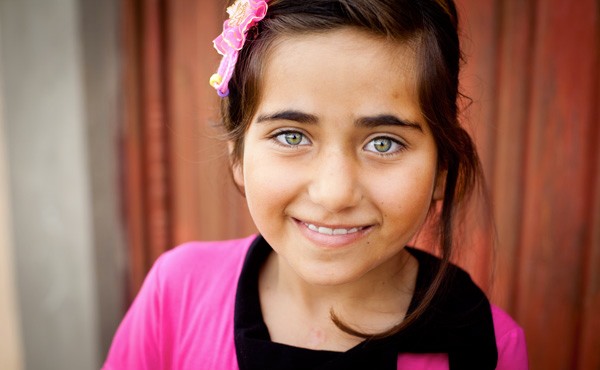 I first met Matt about 2.5 years ago when he lived in Bangkok, Thailand as an English teacher.
His positive outlook on life, his willingness to push for what he believes in and his heart for helping others led him and his wife on a pretty amazing migration.
He has since re-located to Iraq and here's a quick video and snippet about the lifesaving surgeries in Iraq.
Below is an animation video explaining the history of violence and the suffering caused in Iraq. In the words of Preemptive Love, "If violence 'unmakes' the world, healing rebuilds it."
I was truly impressed by the information in this video and I would really encourage you to watch it. It's only 4:58 and it will surely have an impact on you.
Get exclusive updates
Enter your email and I'll send you the best travel food content.
Reconciliation Through Healing from Preemptive Love on Vimeo.
Over to Matt:
My migration didn't end once I got married. If anything, that's when it started. Our first 2 years of marital bliss were marked by traveling to 17 countries and some of the most appealing places in the world.
But, ironically, after visiting the likes of Venice, Istanbul, San Diego and Bali, we decided to settle down in Iraq.
3 weeks of voluntourism in one of the world's most volatile countries was more than enough to capture our hearts. We'd seen beauty, but we'd never seen this kind of need.
We now work full-time with an American nonprofit based in Iraq called the Preemptive Love Coalition. They work to provide lifesaving heart surgeries for the huge backlog of Iraqi children who were born with heart disease.

Why a backlog?
For all its complexity, it's really quite simple: there aren't any local doctors capable of operating on these children. And the line gets longer every year.
So we host surgical teams capable of training local medical professionals in hopes that someday Iraqis will be able to serve their own children.
My role consists of exactly this, getting you to read all the way to the last paragraph. Getting you to watch a video. Getting you to care.
A single blog post can bring in the $670 it takes to save a life, so, until Iraq has a medical infrastructure capable of treating these sick children, I'll continue to write.
About the Author
As Preemptive Love Coalition's Press Secretary, Matt Willingham leverages words and new media to connect hearts and minds with Iraqi children in need. He and his wife also enjoy traveling on a shoestring and making new friends, so, if you're ever in northern Iraq, please come say hello!
To learn more about the lifesaving work that's happening throughout Iraq, check out PreemptiveLove.org or PLC's Facebook page.
Get exclusive updates
Enter your email and I'll send you the best travel food content.