Pictures from Din Daeng, Ratchawithi Road, Bangkok, Thailand, at about 11:30 am, 18 May 2010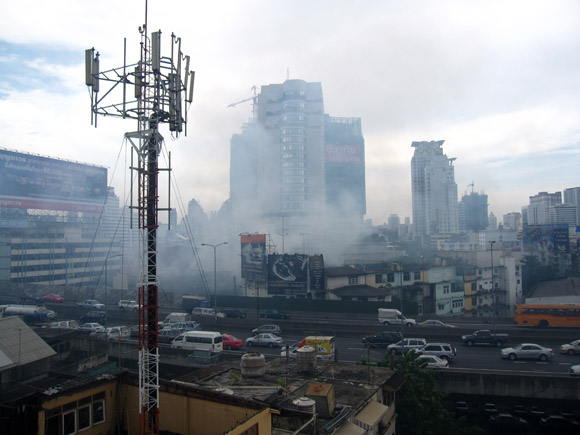 On Friday May 14, I spent the night in my apartment complex about 30 meters from Din Daeng area near Victory Monument in Bangkok, Thailand.  There were a series of explosions that sounded like homemade fireworks rather than bombs but never the less spooked me out.  I heard shattering glass, shots, and also saw soldiers patrolling the neighborhood.  My instinct was to sleep on the floor and crawl around when explosions sounded.  In the morning I packed a bag to go to work, in far away Pinklao.  When I went downstairs, a camera man (I happen to know him) in the area instructed me to run from the area as a sniper was shooting from an unknown building.  I left and didn't return until the morning of the 18th of May, 2010 when a few friends and I decided to go back to our apartment to grab our essential items like passports, money, etc.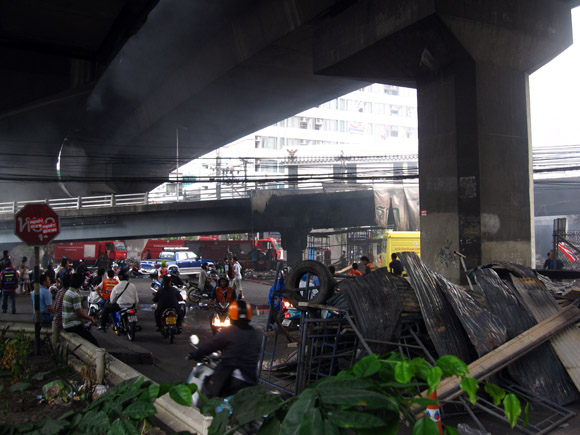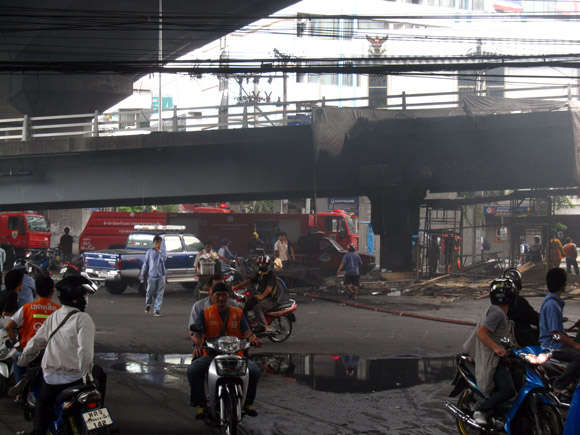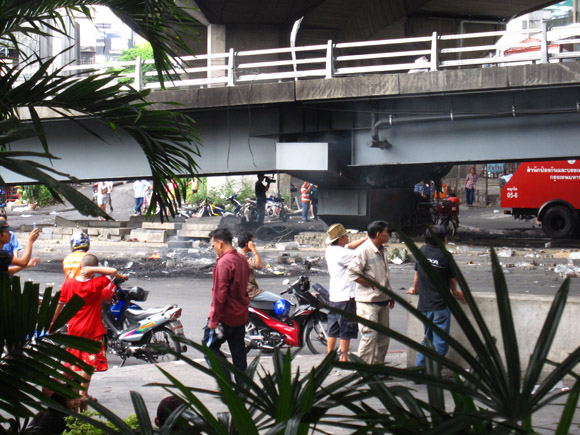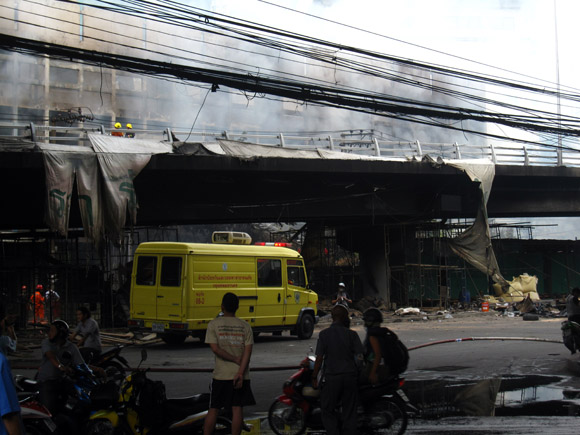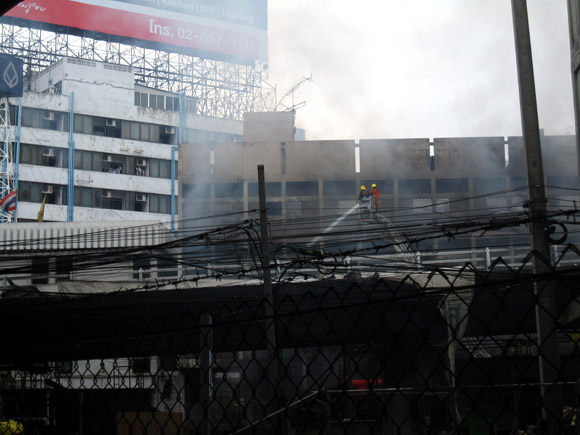 The whole situation felt like a ground zero after a pretty large explosion and the putrid smoke was highly irritating.  The building next to the Bangkok Bank was being extinguished by firefighters as people looked on.  Motorcycle taxi's were still transporting people around and probably making a fortune in the eerie area.  Though personally didn't feel in danger, it was a situation that looked like something could go down.
Get exclusive updates
Enter your email and I'll send you the best travel food content.
I ducked down Ratchawithi Soi 2 to see what was going on.  A few men were scrouched in the corner with a pair of binoculars and smoking cigarettes.  They informed me that there were army snipers waiting in the three big surrounding buildings, Century Park Hotel, Rajaparop Tower Mansion, and a building under construction.  They said that the snipers were waiting for a few "wanted" men, hiding under the bridge or other objects.  That put a quick shiver down my spine and I decided not to hang around for too long.  The men motioned to have a quick peek and then to leave, which I did, not actually seeing much.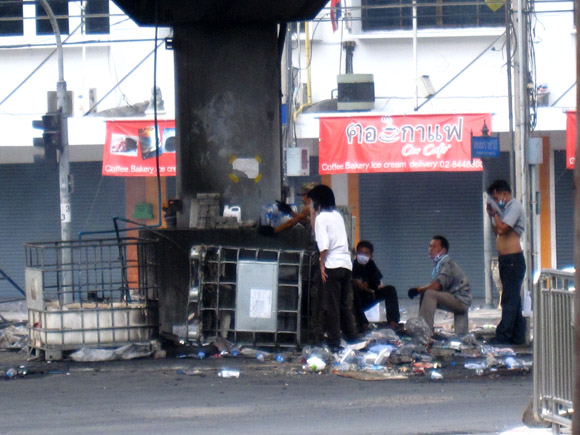 This is the peek I took in an attempt to see the snipers in the buildings.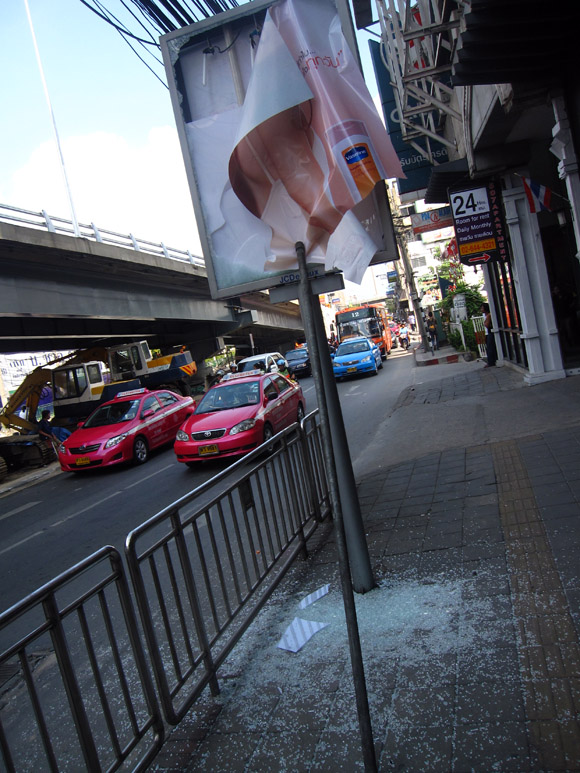 It was quite sad to see Din Daeng in turmoil and tense, a place I had grown to love.  One of my favorite som tam carts religiously set up every night right at the intersection which is now in rambles.  The places my friends and I use to freely walk, eat great food, and joke around, is now an unstable territory of destruciton.
My friends and I are all safe and sound, staying in areas away from the centralized violence now.  In most of Bangkok, life is almost completely normal.  It's still easy to walk outside, eat a mess of street food, shop at the local market, and very safely walk around on the streets.  Life is still normal in a lot of Bangkok, without any reason for concern or worry.
Not sure how the situation will continue in Bangkok, Thailand, but I along with others, pray and hope that a negotiation can be made to  resolve this conflict with peace.
-Migration Mark
Get exclusive updates
Enter your email and I'll send you the best travel food content.