In this post I'm going to share with you the 10 best meals I ate in 2018.
Again, just like I mentioned in last year's best meals of 2017, I don't always like making lists like this (because there are so many factors that make up a great meal, and choosing sometimes feels like I'm narrowing it down too much), but I do like making this list because it makes me think back on the year and appreciate the food, people, and experiences.
And you can do the same.
But for now, here we go, 10 of my best meals of 2018, and top destinations.
10 Best Meals of 2018
These meals are in order of time, from beginning of the year to the end of the year; NOT in ranking order of deliciousness (that would be way too hard for me to decide!).
You might also notice that a lot of the dishes on this list are pretty meat based… that's not because I don't like vegetables, I love vegetables. But somehow it was just a bit of a meat heavy year.
1. Beef Ribs – Phoenix, USA
At the beginning of 2018 I was visiting family in Phoenix, Arizona, USA, when I learned about Little Miss BBQ.
My brother in law and I luckily by chance visited on a Friday, which is the day they make smoked beef ribs, and they were ground-breakingly delicious. The meat was so ultra tender and juicy, it was hard to even fathom.
An incredible meal, and an amazing owner, Scott and team at Little Miss BBQ. Must eat when in Phoenix, Arizona.
Little Miss BBQ
Address: 4301 E University Dr, Phoenix, AZ 85034, USA (Google map)
Open hours: 11:00 am – 4:00 pm on Tuesday – Saturday
2. Barbacoa – Texcoco, Mexico
When it comes to meat, this is what I would consider to be just about the top of the world.
The lamb here is cooked in clay ovens over night, wrapped in maguey (a type of agave) stems to keep in all the juices. It's a meat pilgrimage travel worthy destination for any meat lover.
El Pica I
Address: Avenida Tepetitla 111 La Purificación, 56240 Texcoco de Mora, Méx., Mexico (Google map)
Open hours: 8 am – 4 pm on Friday – Sunday
3. Mole – Oaxaca, Mexico
We set off for the day with no plans, only to try to find someone to cook authentic Oaxacan mole.
It turned out to be one of the best days in Mexico, being invited to a family home (thanks to our driver Javier and his family), buying all the ingredients, and making Oaxacan mole from scratch.
What a day, and an incredible Mexican food and culture meal experience.
Get exclusive updates
Enter your email and I'll send you the best travel food content.
4. Seafood – Chanthaburi, Thailand
He's known as Uncle Tom, and he'll serve you some of the biggest juiciest oysters in Thailand, from a floating bamboo raft in the Gulf of Thailand.
You'll be picked up in a boat, and have the time of your life relaxing, floating in the water, and feasting on oysters as well as a huge selection of other seafood. Uncle Tom and his wife are so friendly and they will take care of your Thai seafood dreams.
For more details, here's Uncle Tom's Facebook page. You have to book in advance, and pay for a full group.
5. Chop Bar – Accra, Ghana
Hanging out in Accra and eating Ghanaian food with Jay (Mukase Chic) was one of my food and travel highlights of the year.
Along with the many dishes we tried, the best meal of the day was at a local chop bar (local Ghanaian restaurant) where we tried a variety of dishes. Jay got the fufu with goat meat light soup, and I got banku with goat okra soup.
Jay and I had this meal at Peace Chop Bar on Oxford and 8th lane, but I also had an incredible chop bar meal in Accra at Heavy Do.
6. Swahili Food – Lamu, Kenya
The combination of local East African, Arabian, Indian, and the bounty of seafood available, all contribute to making Swahili food and culture so vibrant and flavorful.
One of the highlights of my trip to Lamu island, Kenya, was going over to a local home to cook authentic Swahili prawns curry. It was spectacular.
7. Doro Wat – Addis Ababa, Ethiopia
Since the very first time I tried Ethiopian food (back when I was 11 years old, maybe?), doro wat, or chicken stew, has stood out to me.
It's a special and complex Ethiopian dish, typically prepared at home on special family occasions.
It was a privilege to see the entire process, from live chicken to doro wat, and it was the best I've ever tried.
Thank you to Bela and his wife.
8. Plov – Samarkand, Uzbekistan
The national food of Uzbekistan is plov (pilau), a Central Asian dish of rice cooked with meat and spices.
You'll find plov everywhere in Uzbekistan, and each region has their own different version.
My favorite was Samarkand plov, fragrant with flaxseed oil, with tender chunks of beef, and melt in your mouth sweet carrots. The plov in Tashkent was impressively huge, but I liked the taste best in Samarkand.
Thanks to Bekruz for organising and hosting me.
Osh Markazi Restaurant
Address: Corner of Vohid Abdullo Street and Afrosiyob Street, Samarkand (Google map)
Open hours: No totally sure, but about 11 am – 2 pm for lunch
Total price: 140,000 UZS ($17.17), we ordered the massive platter for 8
9. Chapli Kebabs – Taru Jabba, Pakistan
I've said this to you a number of times already, but burgers will just never be the same again.
Chapli kebabs are native to northern Pakistan, near Afghanistan, and they include minced meat, mixed with spices, tomatoes and onions, and sometimes bone marrow, shallow fried in their own liquid fat.
Best version of chapli kebabs I had was in the small village of Taru Jabba, Pakistan, not far from Peshawar. Thanks to Ali for hosting me in Pakistan.
Rambail Chapli Kebab, Taru Jabba
Address: Located East of Peshawar, on the GT Road, (Google Maps)
Opening Hours: 11 AM – 8 PM, Open Daily
Price Range: Our entire meal was 590 PKR (US$4.50)
10. Nalli Biryani – Karachi, Pakistan
I've had plenty of biryani in my life. But none can compare to the fun, uniqueness, and incredible taste of nalli biryani in Karachi, Pakistan.
On top of the lumps of melt in your mouth cow marrow, the actual spice blend seasoning of the biryani was spectacular with dry lemon and saffron.
An incredible meal to share with Ali and Joel in Karachi, Pakistan.
Qadri Nalli Biryani
Address: Back side of Madni Masjid, 2nd St, Block 6 Liaquatabad Town, Karachi, Karachi City, Sindh, Pakistan (Google map)
Open hours: Lunch
10 Best Travel Destinations
Here are the top 10 best travel destinations – specific cities I really enjoyed in 2018.
Again this list is in order by time in which I traveled, not by order of best destinations – they are all equally amazing destinations in my mind.
1. Merida, Mexico
I loved Merida, the tropical climate and friendly culture of Yucatan. Not forgetting the amazing seafood and relleno negro.
2. Luang Prabang, Laos
I had been to Luang Prabang, Laos, a few times before, but in 2018 I was really able to get a better understanding of the food, culture, and people.
Luang Prabang is an amazing destination, and somehow a feeling of relaxation comes upon you as soon as you arrive.
3. Trat, Thailand
Trat is the Eastern most province of Thailand on the border of Cambodia. Apart from a few islands like Koh Chang, it's a lesser visited region of Thailand, and they have some incredible food options.
4. Cape Coast, Ghana
One of the highlights of visiting Ghana was visiting a small village in the Cape Coast region with Afia Tours. The people and their incredible welcome and hospitality are what made it so special, and the food was amazing too.
5. Lamu, Kenya
I spent years of my child-hood growing up in Kenya, but never had a chance to visit Lamu island. The Swahili culture, history, and mix of people and food, is fascinating.
6. Gisenyi, Rwanda
When we traveled to Rwanda this year, we took a trip to Gisenyi, on the shores of Lake Kivu. The scenery is amazing.
7. Harar, Ethiopia
An ancient walled city, unique customs and history, and being face to face with wild hyenas is an experience I'll never forget.
8. Samarkand, Uzbekistan
I knew little about Uzbekistan before visiting, but it's an amazing country to visit. My favorite destination was Samarkand for its massive historical sites, and Samarkand plov.
9. Peshawar, Pakistan
Near the border of Afghanistan, you'll find Pashtun culture, food, and hospitality in Peshawar, along with a fascinating history and impressive food (especially meat and dishes like brains masala) and culture.
10. Hunza Valley, Pakistan
Easily the most breathtakingly beautiful travel destination of the year, if not my entire life, was Hunza Valley, Pakistan. It was an honor to have a chance to visit, and I'm still in awe of how spectacular it is.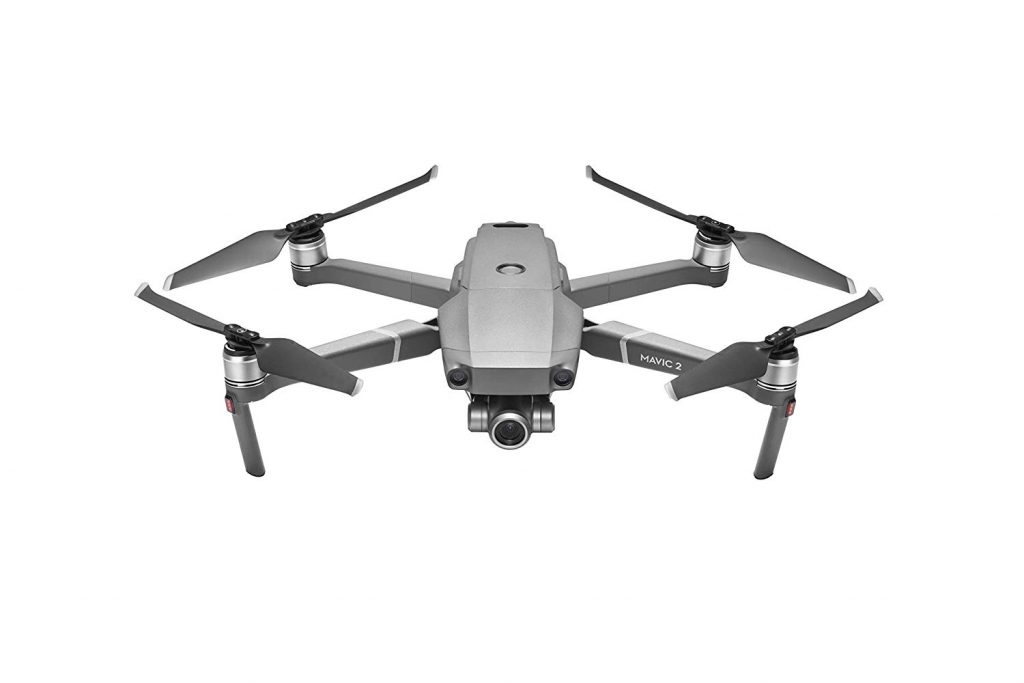 Favorite Gear (video gear)
Lumix GH5 – Main camera I use for all videos in 2018
Lumix Leica 8-18 mm – Main lens I use for most videos, wide angle, with zoom. General purpose, and great lens.
DJI Mavic 2 Zoom – Second half of 2018, I upgraded to this drone and it's been fantastic. I love the zoom feature.
Samsung Note 9 – My main phone of the year, love the big screen, and its camera is quite good too.
Adidas Ultraboost – Wore just one pair of these shoes through over 10 countries, over the entire year.
T-shirts – Travel for Food
Note: Some of the above links are Amazon affiliate links.
Conclusion
And that brings us to the end of 2018.
I want to say a huge thank you to you for your support throughout this year – for reading, watching, supporting, helping, for all the amazing messages and words of encouragement. Wishing you and your family a prosperous New Year!
Big plans for 2019, and many delicious meals coming your way!
Get exclusive updates
Enter your email and I'll send you the best travel food content.